Vietnam Trip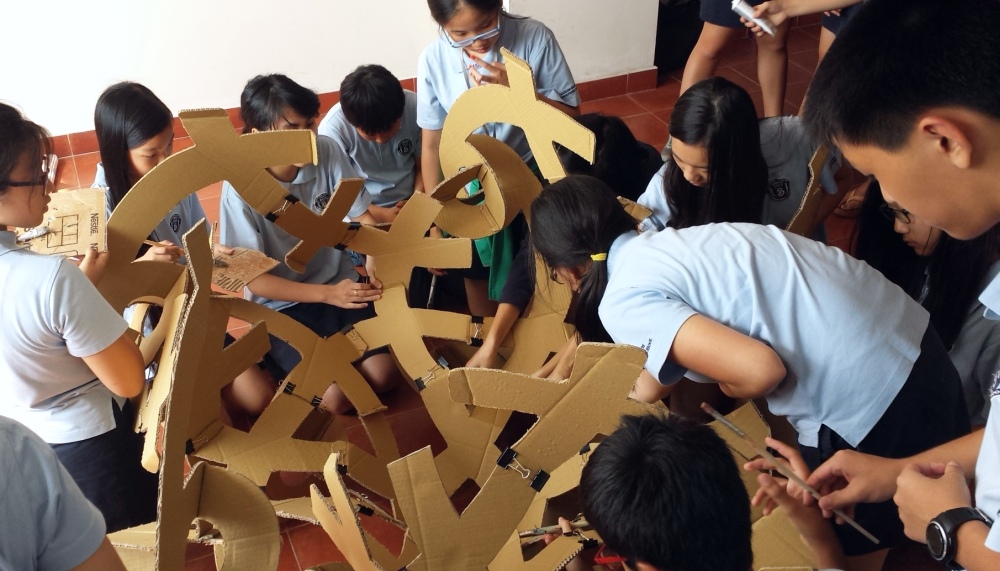 In March, 2015, I visited five different schools in Ho Chi Minh City, Vietnam, where I led a variety of math/art workshops.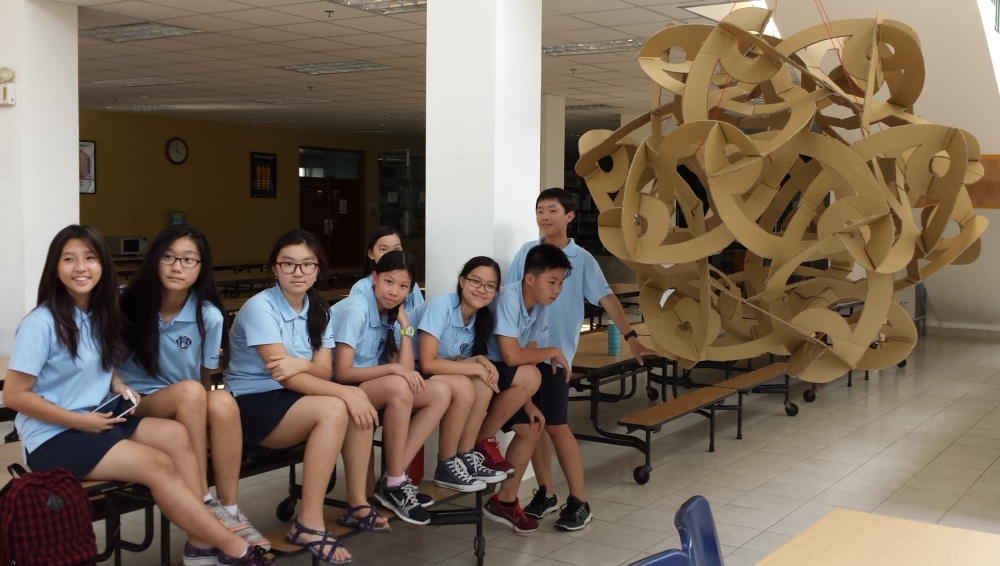 This giant cardboard construction was popular. Instructions and a template are available
here
.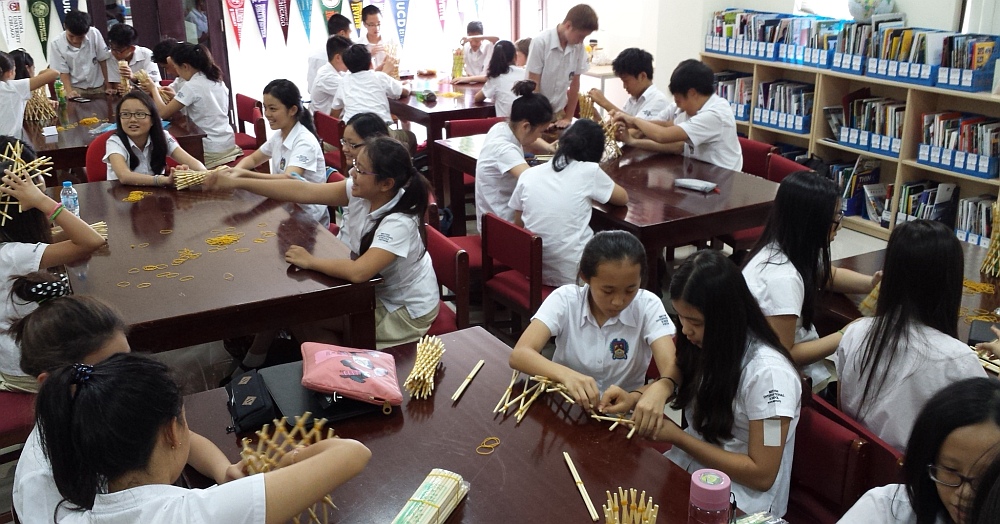 We also made hyperboloids from chopsticks and little rubber bands.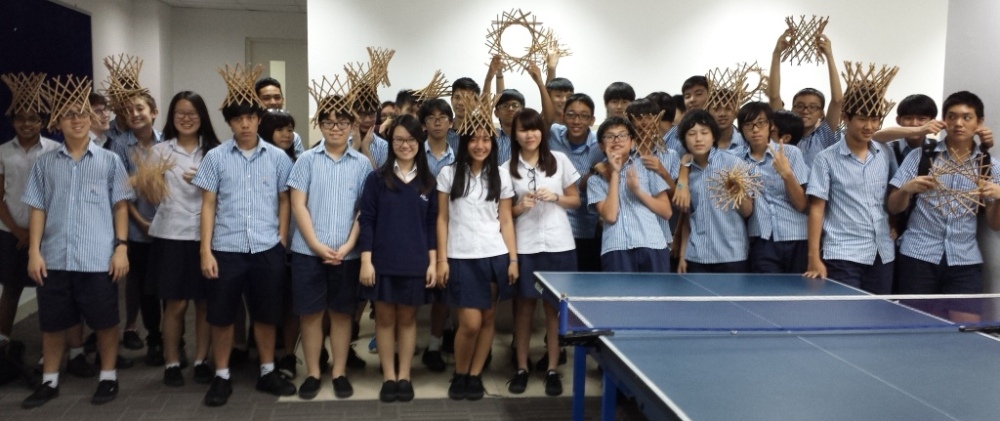 Instructions for this workshop are available
here
.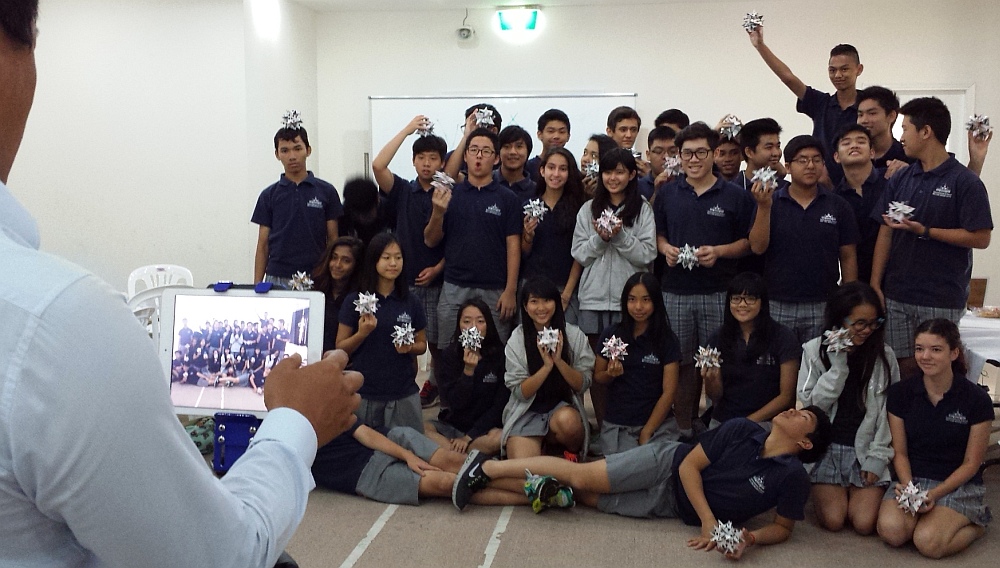 Instructions for these stars made from playing cards are online
here
.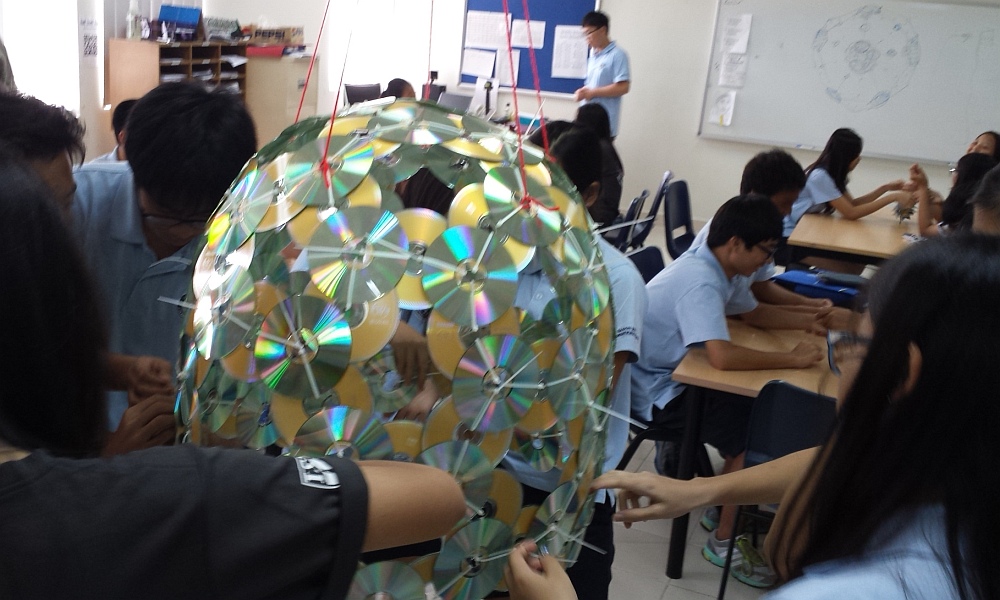 This truncated icosahedron has the pattern of a football. Instructions for it are
here
.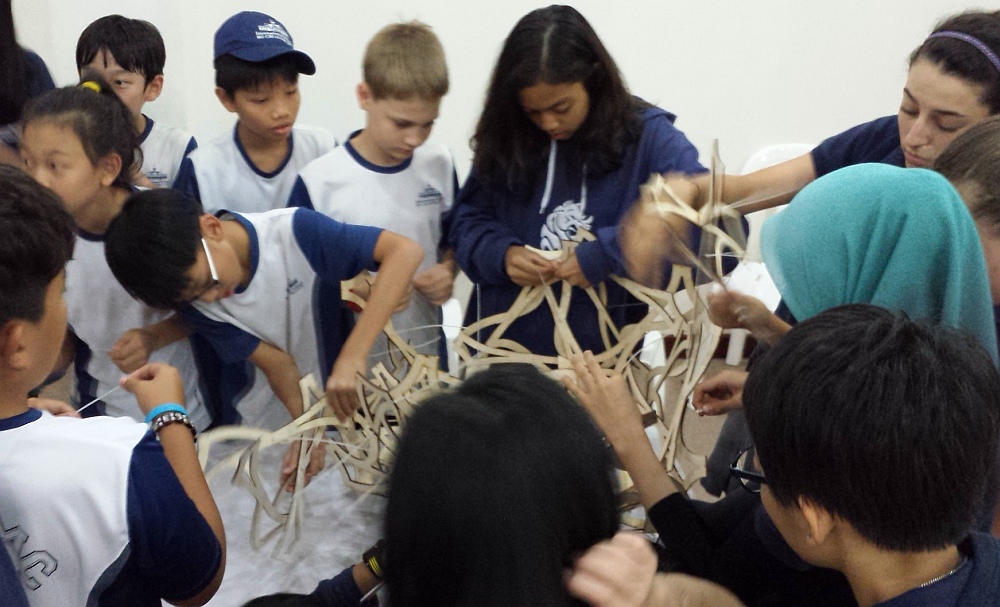 This is a version of my sculpture
Volcanoes
, assembled from laser-cut wood pieces.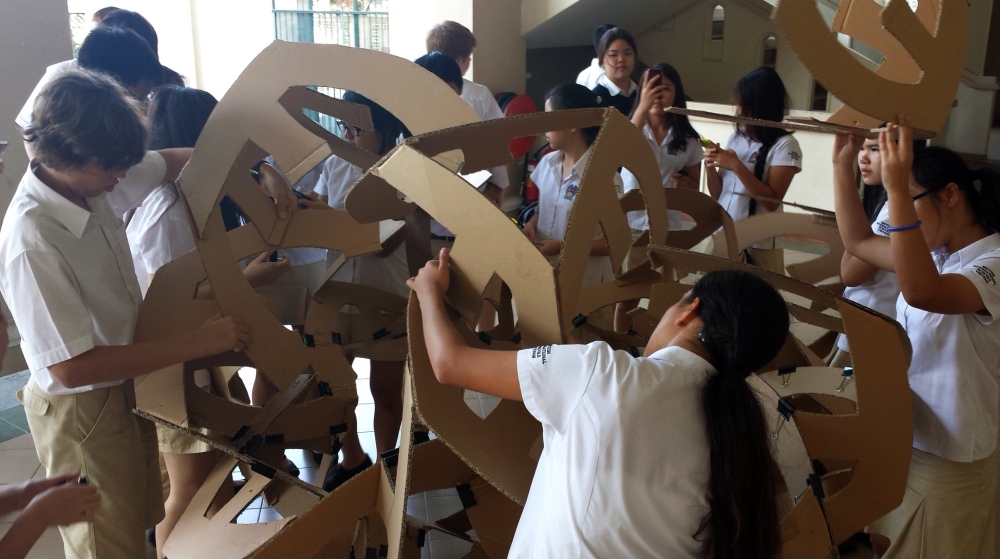 Here is a different design for a giant cardboard sculpture. The template for making it is
here
.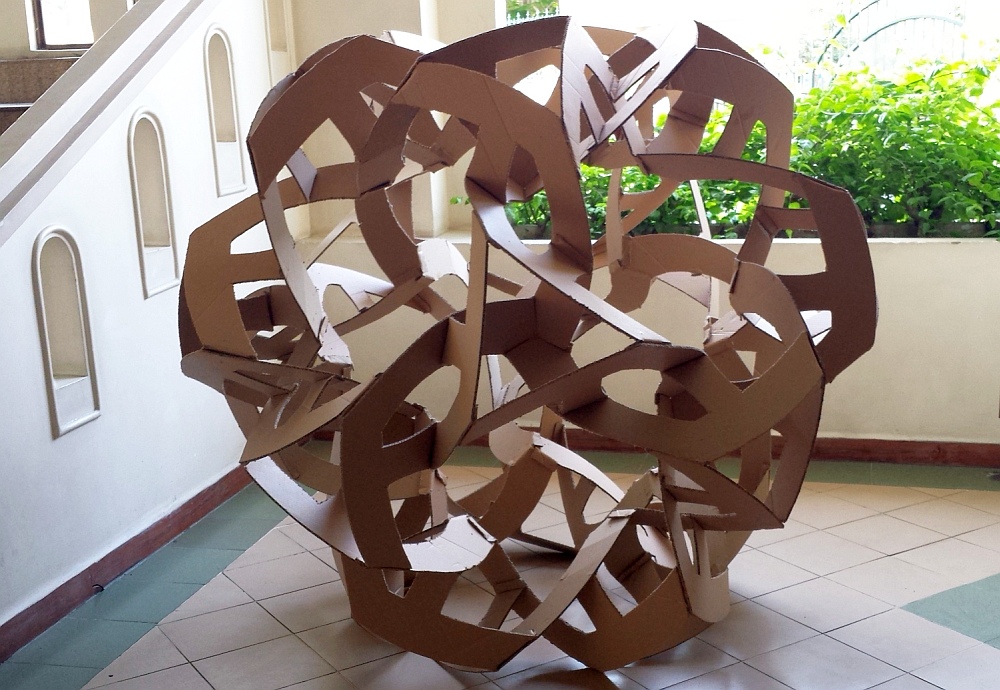 Thank you to everyone who hosted me at all five schools. I had a wonderful visit.
And thank you especially to Clara Ngo who initiated all the arrangements.
Here
's one school's collection of additional photos.
---
Copyright 2016, George W. Hart